The first day of fall is only a few weeks away, and as you're preparing for colder weather, it's important to think about what changes your lighting might need for the season. You're going to be spending more time indoors, and you want your lights to be ready for the increased demand you're going to put on them. At Lighting One of Cincinnati, we can help you get ready for autumn by providing new fixtures and design advice. In this post, we'll look at some helpful tips for getting your home ready.
Tip #1. Change Out Your Light Bulbs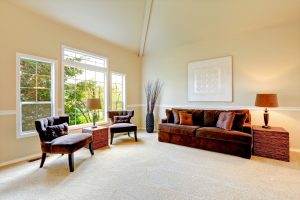 The changing of the seasons is a great time to change out your light bulbs. There may be some that are burned out, or you may have fixtures that could use a bulb upgrade. If you can take out those old incandescent bulbs and replace them with an LED or CFL option, you'll be doing yourself and your house a favor. You'll most likely be using more electricity during the fall and winter, so why not make your home more energy-efficient?
New bulbs can also provide more light in your house, so if you can safely replace an old bulb with a new one with a higher lumen output, it can make a room brighter and more inviting. You can also use bulbs that provide more natural light, since you'll be seeing less and less of the sun.
Tip #2. More Light in Each Room
Speaking of less sunlight, it's important to think about which rooms have relied on natural light during the summer, and how they'll now be a bit darker during the fall. Depending on which way your windows face, there will be less direct sunlight to rely on during the day, and the sun will be setting earlier and earlier as the season goes on. It may be necessary to add another floor lamp or table lamp in your bedroom or living room, especially if you're only in those rooms in the late afternoon and early evening. Adding a permanent fixture might not be necessary, but a well-placed lamp can make a big difference.
Tip #3. Check Your Outdoor Lighting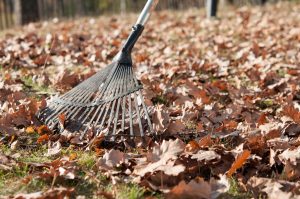 With the days getting shorter, you'll want to be sure that your outdoor lights are ready for a few more hours of darkness each day. If you have lights on timers, you'll want to adjust those, especially by the time Daylight Savings arrives in November. You'll also want to check the bulbs in each fixture, making sure each one is still working. It's important that your exterior lighting is working properly, since you may be getting home from work after sunset, and once the first snow begins to fall, you'll want to able to see your garage and your sidewalks.
If you're thinking about what you need to do to get your house ready for fall, make sure you don't leave lighting out of your plans. Changing your light bulbs, adding temporary fixtures, and checking your outdoor lights can make a huge difference, and you'll be able to rest easy, knowing that everything is working as it should.